Industry
BUSTER's Pan-Nordic Children's Media Conference and Industry Days are held annually in October. The objective is to promote collaboration and knowledge exchange among professionals in the film and media industry. BUSTER aims to inspire the Nordic film and media sector by highlighting the latest trends, the most recent knowledge, and best hands-on cases that define the future of children's media industry.
We are here to serve the industry and help creators and professionals connect, learn from the academic world, get inspired and co-create together. Our mission is to create a dynamic platform for the children's media and film industry, where storytelling and business intersect. We strive to foster a vibrant environment that offers invaluable networking opportunities. Our goal is to facilitate meaningful partnerships that go beyond boundaries and inspire innovative collaboration.
Industry Days combine the Pan-Nordic Children's Media Conference, the NoJSe Think Tank and various networking activities.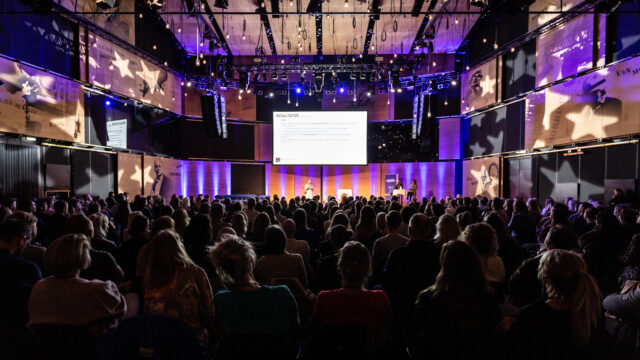 The pan-Nordic Children's Media Conference
The Pan-Nordic Children's Media Conference is a crucial component of BUSTER's Industry Days, and in 2023, it will take place on October 3rd with a primary focus on the theme of co-creation.
The conference will be held at Bremen Teater in Copenhagen.
This event brings together a diverse range of professionals from the children's media industry, including researchers, experts, and creators. By uniting these different perspectives, the conference aims to inspire innovation, collaboration, and advancement in the field of children's film and media.
Tirsdag 3. Okt
09:00 - 17:00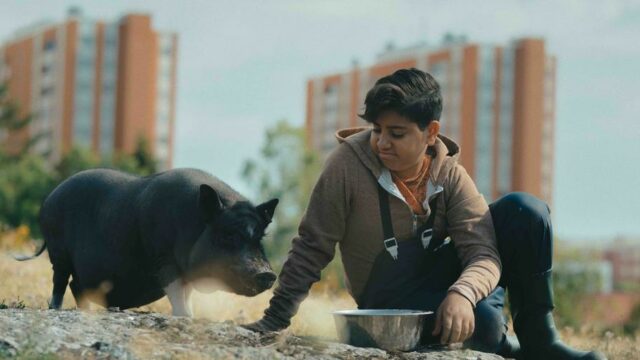 Industry Session
New Nordic film narratives that include minority ethnic children and young people:
The Industry Days at BUSTER this year revolve around the themes of co-creation and pan- Nordic collaboration.
What cinematic narratives does the Nordic film industry offer to children and young people with a minority ethnic background? Where can children and young people experience stories with characters they can relate to on the big screen in Nordic cinemas? What stories are being told, and who is telling them? What does the concept of Nordic identity mean in the world of filmmaking?
Diversity consultant Fahad Saeed will moderate a conversation between the teams behind two of this year's most exciting films: the short film "Splittet" by Danish film director Jahfar Muataz and the feature film "Bullets" by Swedish film director Peter Pontikis. Both films focus on diversity and include minority ethnic children and young people in their narratives.
The conversation will delve into Nordic culture, language, identity, and provide an opportunity to witness the dialogue between some of the most talented and innovative figures in Danish cinema.
In addition to the pan-Nordic Children's Media Conference, BUSTER Film Festival is hosting this event for the Nordic film industry at the Danish Film School, and everyone is welcome to attend.
The event is free and lasts for one hour.
The event is organised in collaboration with The Danish Film School.
Mandag 2. Okt
17:00 - 18:00